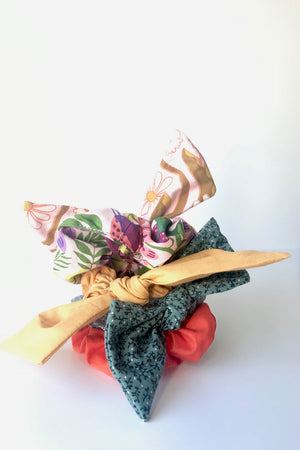 Scrunchies
---
Hair scrunchies are back in style!
As part of BLISS JOY BULL's initiative to minimize fabric waste, we're using our scraps to make hair scrunchies. 
We've sewn a lot of fabric face masks, which created a lot of fabric scraps. Now we are putting those scraps to good use!
There are lots of ways to wear your hair bow scrunchie! Wear your hair in a bun, high pony tail, or side pony tail. Soft elastic makes for a very comfortable fit. 
Sorry, there are no products in this collection.